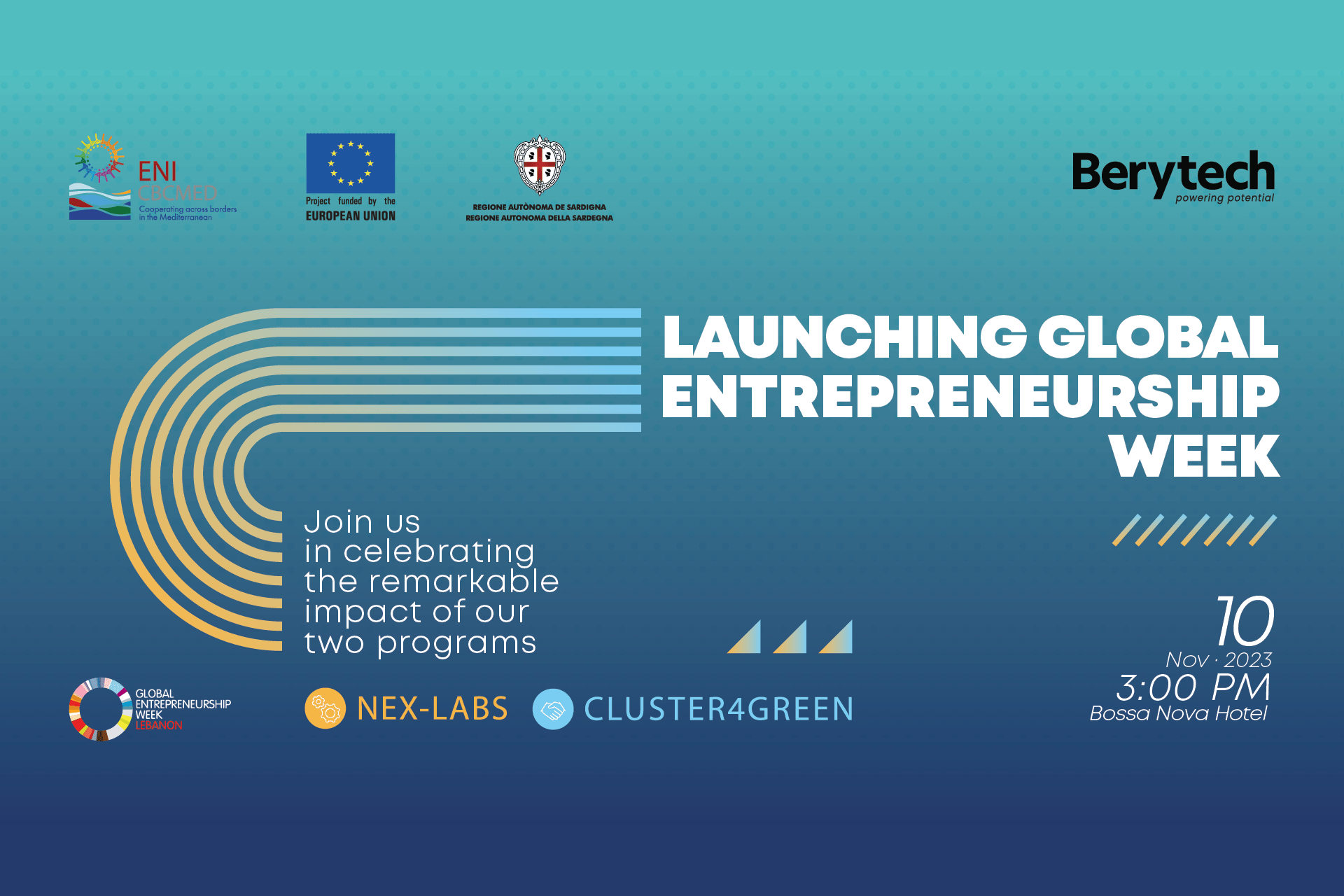 Global Entrepreneurship Week (GEW) Lebanon 2023 Opening Event – November 10
To launch this year the GEW Lebanon 2023, Berytech, one of GEW Lebanon 2023 event partners, is celebrating the successful completion of Nex-Labs and Cluster4Gren (two impactful ENI-CBC-MED projects funded by the European Union).
On November 10, 2023 the event will feature:
– A panel discussion about the WFR (Water, Energy, and Food) nexus with key industry players
– A Fireside chat on circular economy in Lebanon and a roadmap to a greener future
– Startups showcasing their circular models in front of relevant stakeholders
About GEW:
Global Entrepreneurship Week is the world's largest celebration of the innovators and job creators who launch startups that bring ideas to life, drive economic growth, and expand human welfare.
During one week each November, GEW inspires people everywhere through local, national and global activities designed to help them explore their potential as self-starters and innovators.
Event Details
3 pm - 6 pm
10 Nov, 2023
Bossa Nova Hotel
+961 9 600 842